Learn, network, grow
The Sports MAP Masterclass platform gives you access to the world's best clinicians delivering you practical and clinically relevant content from the fields of Sports Physiotherapy & Rehabilitation.
Our library is consistently updated for all your CPD requirements.
Sign up below and start your FREE 7 day trial
Sign Up - 7 days FREE
Latest Masterclasses
As a Premium Member, gain access to the ENTIRE Sports MAP Masterclass library. New content is uploaded on a regular basis, providing a broad range of topics presented by some of the leading minds of the industry.
Learn at your own pace, at any time, wherever you are.
Michael Vadiveloo - Athletic patellofemoral pain in private practice
Specialist Sports & Exercise Physiotherapist Michael Vadiveloo is a knee specialist with over 30 years clinical experience. Graduating in 1986, Michael was more recently awarded […]
View Class
Sue Mayes - Part 1 - Chronic ankle instability & posterior impingement
Principal Physiotherapist of the Australian Ballet and Adjunct Research Fellow at La Trobe University Dr. Sue Mayes is a world leading expert in both foot […]
View Class
Sue Mayes - Part 2 - Chronic ankle instability & posterior impingement
Principal Physiotherapist of the Australian Ballet and Adjunct Research Fellow at La Trobe University Dr. Sue Mayes is a world leading expert in both foot […]
View Class
Our Instructors
An expert panel of leading clinicians and practitioners.

Michael Vadiveloo
Specialist Sports & Exercise Physiotherapist
Ben Ashworth
High Performance Consultant | Athletic Shoulder Specialist
Kevin Lieberthal
Physiotherapist & Director of Physio@Central Park
Alex Kountouris
Head of Sports Science & Sports Medicine at Cricket Australia
Belinda Herde
Titled Sports Physiotherapist & Director at Grand Slam Physiotherapy
David Hillard
APA Sports & Exercise Physiotherapist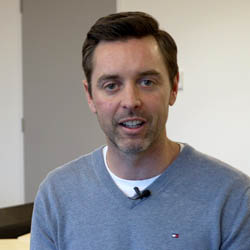 Mark Scholes
PhD | M.Sports Physio | B.Physio | APAM
Josh Heerey
PhD | Grad Cert Sports Physio | B.Physio Research Fellow at La Trobe University Sport and Exercise Medicine Research Centre
Leanne Bisset
Academic Lead Physiotherapy, Griffith University
Gary Cairnduff
Head of Physiotherapy - Olympic Park Sports Medicine Centre
Peter Malliaras
Associate Professor and Tendinopathy Specialist Physiotherapist
Dean Benton
National Head of Athletic Performance at Rugby Australia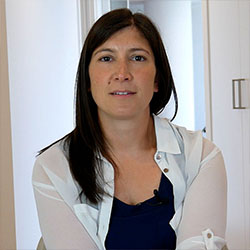 Laura Fazzari
St Kilda AFLW Head Physiotherapist
Carmel Bohan
Physiotherapist & Australian Hand Therapy Association (AHTA) accredited Hand Therapist
Jurdan Mendiguchia
Sports Physiotherapist, Researcher & Injury Consultant
Hamish Macauley
Director Elite Sport Rehab & Physiotherapist Geelong Football Club (AFL)
Tim McGrath
Sports & Exercise Physiotherapist (PhD)
Ebonie Rio
Physiotherapist (PhD) & Researcher La Trobe University
Sue Mayes
Principal physiotherapist & medical team manager at The Australian Ballet
Jill Cook
Professor, Sports Physiotherapist, Expert Tendon Researcher & Clinician
Enda King Phd
Head of Elite Performance and Development @Aspetar
Stuart Imer
Foot & Ankle Physiotherapist
Professor Craig Purdam
Ex Head Physical Therapy - AIS
Dr Steve Saunders
Groin Consultant AFL, NRL, EPL, NBA, NFL, NHL | Consultant Science and Medicine Geelong Football Club
Join The Community
Subscribe to our email list to get instant access to all our free content.

How It Works
Sign Up For FREE
Sign up with your name and email address to gain access to our educational articles and podcast series.

Subscribe to Premium Membership
Choose from a monthly or annual subscription to gain access to our library of Masterclasses from leading practitioners.

Watch At Your Own Pace
Watch and re-watch as many masterclasses at your own pace. With new content continually being uploaded, there is no shortage of great material.
Testimonials
Don't just take our word for it. Here's what others are saying.
"Sports MAP offers a professional development platform that helps support issues I face every day in practice. It features expert presenters, conferences and symposiums that merge research and applied practice."
Physiotherapist at Western Bulldogs Football Club
PhD student with SPRINT Research Centre
"Quality podcasts, presentations and courses offered, and has assisted in my professional development encountered in an elite sports environment."
Senior Physiotherapist at Fremantle Football Club
"They always have amazing clinical speakers who have real-world experience and tips to share. You get a great mix between clinical research and senior experience, which has helped consolidate my knowledge in specific areas."
AFL Physiotherapist at Western Bulldogs
"Excellent content (both online and in person), with very knowledgeable presenters and a lot of practical content. It has given me a much broader understanding of exercise rehabilitation, strength and conditioning, load management and functional assessment."
Director at Karrinyup Physio
Academic at Curtin University
"The Sports MAP fills a gap in the Sports Medicine professional development space. The courses provide up to date, evidence-based info that can be applied immediately, extending my knowledge in Sports & Exercise Physiotherapy. The relationships and connections I've made have strengthened my professional network and opportunities."
Head Physiotherapist Tasmania Jackjumpers
"High quality presenters targeted at high level clinicians. Interesting to hear professional teams give their insights. Great facilities and content that's immediately applicable to practice. Good networking and great blokes at the courses."
"By far the best high-level sports courses available. Always feature a great amount of practical sessions and take-aways."
Physiotherapist at Philippines Rugby
Frequently Asked Questions
Live Event / Virtual Access
What is The Sports MAP Network?
Sports MAP delivers world class professional development in Sports Medicine, Physiotherapy & Return to Performance for experienced clinicians. We provide education via live events, Masterclasses, workshops, podcasts and articles.
What's included in my FREE 7 day trial membership?
Your free 7 day Sports MAP Network membership trial gives you access to our constantly expanding library of educational online content.
What do I get for my paid yearly subscription?
With your paid subscription you gain access to our Masterclass library. While your subscription is active you can watch and re-watch all of our Masterclass content as much as you want, at your own pace. You will also receive some discounts on our Live events and workshops throughout the year.
Is the virtual access live or can I watch on demand after the event?
Virtual Access is NOT live footage. You will be granted access to the full course content professionally filmed and edited from four weeks after the conclusion of the live event.
How long can I view the Virtual Access for?
You will have access to the content for 3 months from your purchase date. If you attend the live event or purchase Virtual Access before the live event, you will have 3 months access from when the content is made available.
Can I get a refund if I can no longer attend the course?
You are entitled to a refund for live event tickets up to 30 days out from the event. We do not offer refunds on the virtual access however you are welcome to upgrade your purchase to attend the live event.
Do I get a certificate?
Every participant who attends our Events either live or Virtual Access will receive an official certificate upon completion.
Do I get any slides/ handouts?
Most courses will provide you a booklet on arrival. Our conferences will not include handouts. Virtual access participants will be able access and download a digital version of this booklet.
How long do I get access to Masterclass videos for?
Masterclass videos can be viewed at your own pace, at any time as long as you have an active subscription.
How can I watch the Masterclasses?
Once you have a paid active subscription, all masterclasses can be accessed via the Masterclasses page or in via "My Account". Masterclasses can be viewed at any time on your PC, Mobile Phone or Tablet.
Can I download the videos?
The Masterclass content is not able to be downloaded. You can however access the videos at any time, across all devices.
How long is each Masterclass?
Each Masterclass ranges from 60 - 120 minutes of in-depth content from our expert presenters.
How many Masterclasses do I gain access to?
With a Premium Membership you gain access to the ENTIRE Masterclass library immediately. With new content being uploaded on a regular, ongoing basis there is hours of comprehensive content.
I cannot log in to my account. What do I do?
If you have forgotten your password, when logging in, click "Forgot password" this will send an email to your registered email address with a link to reset your password (*check your spam folder). If you are still having problems please email us at [email protected] and we will help you as quickly as possible to regain access.
How can I change my password?
You can update your password via your "My Account". Within this section select "Change My Details" and update as required.
How can I cancel my subscription?
In order to cancel you subscription navigate to "My Account" then "my purchases" and select the membership, here you will find an option to cancel.
How am I billed?
The Sports Map membership can be billed monthly or annually. We currently accept direct debit, PayPal and credit cards.
Can I cancel at any time?
Yes! You can cancel your subscription at any time. If you are paying monthly or yearly, you will lose access to the Masterclass content at the end of your relevant payment cycle.
Will I be charged taxes?
You may incur taxes in addition to your membership price. This varies from country to country and will be added separately to your emailed invoice. Tax rates are automatically calculated based on the location of the billing information you provide us.
Can I suspend my subscription?
Unfortunately suspending your subscription isn't an available option, however you can cancel your subscription anytime if you decide that Sports MAP isn't for you.
Where can I find my recent purchases?
You can access all your paid orders via your "My Account". Within this section select "My Purchases".
How can I update my payment details?
You can access all your payment details via your "My Account". Within this section select "Payment Methods".
Do subscriptions auto renew?
Yes, subscriptions will auto-renew at the end of every month or year, depending on the option you chose. You can cancel your subscription to cease the automatic payment at the end of the relevant cycle.
How do I cancel my subscription?
In order to cancel you subscription navigate to "My Account" then "my purchases" and select the membership, here you will find an option to cancel.
Can I use the course/ class as my CPD points?
Yes all our events and Masterclasses can be used for CPD points required to maintain registration under the APHRA agency. *Please note, different countries may have different requirements
About Us
0
Events
The Sports MAP Network has played host to many of the industry's most reputable sports development and physio coaching events.
0
Masterclasses
Our masterclasses are designed with evidence-based research and applied practice in mind.

They are aimed at upskilling experienced clinicians working in all avenues of sports medicine, physiotherapy and return to performance.
0
World-Class Clinicians
All our events, masterclasses and programmes are designed and presented by many of the world's leading practitioners.

We stay ahead of the curve by partnering with only the best-in-class researchers, clinicians and more.
0
Community Members
Career development shouldn't be a lonely pursuit.

Join one of the fastest-growing communities and network with like-minded sports industry professionals who are looking to enhance their learning and work opportunities.