Fast-track your career into elite sports physiotherapy with practical masterclasses
Expand your injury management and rehabilitation toolkit and earn CPD points with practical masterclass videos presented by the best in elite sports.
Access the full catalogue with an annual subscription of
$356.95AUD
Start 7-day free trial
NEW MASTERCLASSES CONSTANTLY ADDED
Trending Masterclasses
Here are some of our recently popular masterclasses. Get access to our full library with your 7-day trial.
Hamish Macauley - Shoulder Instability in Contact Sport
David Hillard - Lateral Ankle Sprains
Peter Malliaras - Proximal Hamstring Tendinopathy
Craig Purdam - Second Opinion Cases
Ebonie Rio - Persisting Pain in Athletes
Helping sports physios deliver better outcomes one masterclass at a time
Short, practical videos
Watch, learn, and apply new skills on the go, from any device
World class presenters
Learn from the world's best in elite sports physiotherapy
Downloadable CPD certificates
Save time by earning all your CPD points in one place
Trusted by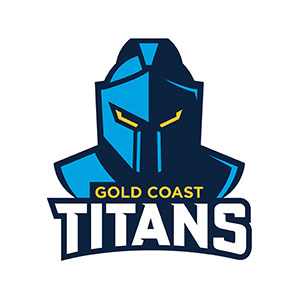 Are you ready to take your physio career to an elite level?
Learn from top experts, build your clinical knowledge, apply immediately - find your essential pathway into elite sports.
Premium Membership
From just $34.95 AUD per month OR save with an annual subscription of $356.95AUD
Practical online masterclasses
World leading experts from the AFL, NBA, and EPL
Instant access to 200+ hours of video content
In-depth coverage of sports injury management
Discounted virtual and live events
CPD points with downloadable certificates
Support from our exclusive members-only group
Try Sports Map Network masterclasses for free for 7 days today! Cancel during the free trial period and you will not be charged.
Fast-track athletes rehabilitation with specialised techniques and skills
Learn new treatment tools and expand your patient management skills with in-depth injury specific masterclasses and practical applications in elite sports that enhance performance and recovery.
Over 200 hours of high quality video content
Learn and apply new assessment tips and techniques
In-depth coverage of sports injury-related topics
Return to Performance considerations
Get the latest clinical practice with your free trial

Learn from the world's best in elite sports physiotherapy
Elevate your clinical skills and knowledge on sports injury rehabilitation and management from industry leading experts. Access high quality masterclass videos presented by world renowned clinicians who lead the way in sports physiotherapy and rehabilitation.
Michael Vadiveloo
Specialist Sports & Exercise Physiotherapist
Ben Ashworth
High Performance Consultant | Athletic Shoulder Specialist
Kevin Lieberthal
Physiotherapist & Director of Physio@Central Park
Alex Kountouris
Head of Sports Science & Sports Medicine at Cricket Australia
Belinda Herde
Titled Sports Physiotherapist & Director at Grand Slam Physiotherapy
David Hillard
APA Sports & Exercise Physiotherapist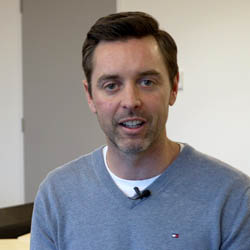 Mark Scholes
PhD | M.Sports Physio | B.Physio | APAM
Josh Heerey
PhD | Grad Cert Sports Physio | B.Physio Research Fellow at La Trobe University Sport and Exercise Medicine Research Centre
Leanne Bisset
Academic Lead Physiotherapy, Griffith University
Gary Cairnduff
Head of Physiotherapy - Olympic Park Sports Medicine Centre
Peter Malliaras
Associate Professor and Tendinopathy Specialist Physiotherapist
Dean Benton
National Head of Athletic Performance at Rugby Australia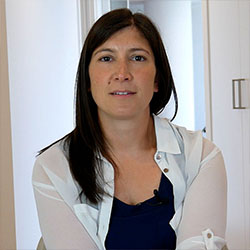 Laura Fazzari
St Kilda AFLW Head Physiotherapist
Carmel Bohan
Physiotherapist & Australian Hand Therapy Association (AHTA) accredited Hand Therapist
Jurdan Mendiguchia
Sports Physiotherapist, Researcher & Injury Consultant
Hamish Macauley
Director Elite Sport Rehab & Physiotherapist Geelong Football Club (AFL)
Tim McGrath
Sports & Exercise Physiotherapist (PhD)
Ebonie Rio
Physiotherapist (PhD) & Researcher La Trobe University
Sue Mayes
Principal physiotherapist & medical team manager at The Australian Ballet
Jill Cook
Professor, Sports Physiotherapist, Expert Tendon Researcher & Clinician
Enda King Phd
Head of Elite Performance and Development @Aspetar
Stuart Imer
Foot & Ankle Physiotherapist
Professor Craig Purdam
Ex Head Physical Therapy - AIS
Dr Steve Saunders
Groin Consultant AFL, NRL, EPL, NBA, NFL, NHL | Consultant Science and Medicine Geelong Football Club
Start 7-day free trial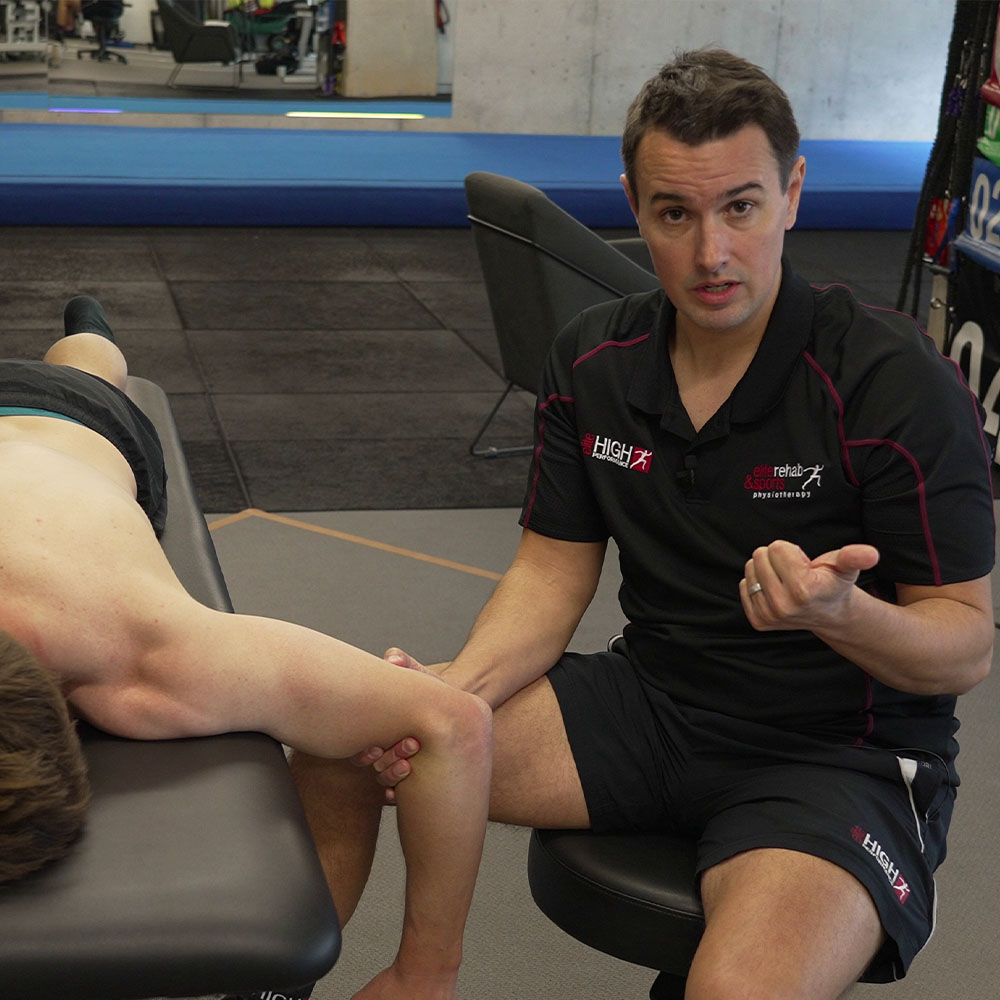 Improve your clinical reasoning and knowledge on the go
Become an elite sports physiotherapist faster with a quick and simple solution for completing all of your CPD requirements in one place.
Watch from any device, any time
Test your learning and knowledge
Access a vast library of masterclasses
Earn all your CPD points in one place
Start earning your CPD points with your free trial
Always stay up to date with the latest evidence-based research
Spend more time treating patients and less time on Google. Speed up your research process with the latest evidence-based research and clinically relevant practices that you need to deliver better athlete care.
Learn from experts with the latest techniques and practices
Collaborate with experts and expand your professional network
Looking to network? Join our exclusive members-only community with over 8,000 members and get support and career advice from experienced clinicians and elite sports experts from around the world.
Start networking with experts with your free trial
Testimonials
See why physios love using Sports Map Network Masterclasses
"Sports MAP Masterclasses have helped me land my dream job. I now get athletes back on the track sooner as I am less worried about missing a diagnosis."

Emma Hoy

Essendon VFL Physiotherapist

"We don't know what we don't know. The Sports MAP Masterclass platform has given me the confidence to progress my career in elite sport by challenging my clinical applications."

Joss Whitford

Western Bulldogs AFLW Head Physio, Melbourne City FC

"I am an experienced clinician and have seen a lot in my time. I use Masterclass to ensure my injury management remains best practice and I don't lose touch with the latest research."

Emidio Pacecca

New England Patriots, Carlton FC, Western Force Rugby

Frequently Asked Questions
What's included in my 7 day masterclass free trial?

Your free 7 day Sports MAP Network membership trial gives you unlimited access to our vast library of educational online content.

How long is each Masterclass?

Looking for physiotherapy short courses in Australia? Our masterclasses range from 60 - 120 minutes of in-depth content and practical exercises presented by top experts in elite rehab and sports physio.

Can I use the masterclasses for my CPD points?

Yes, all our events and masterclasses count towards CPD for physios as required by AHPRA, with downloadable certificates. *Please note, different countries may have different requirements.

How am I billed?

The Sports Map membership can be billed monthly or annually. We currently accept direct debit, PayPal, and credit cards.

Can I cancel any time?

Yes! You can cancel your subscription any time. If you are paying monthly or yearly, you will lose access to the masterclass content at the end of your relevant payment cycle.

Who is the Sports Map Network for?


Our masterclasses deliver world class professional development in Sports Medicine, Physiotherapy & Return to Performance for experienced clinicians and sports physiotherapists wanting to learn more about rehabilitation and management:

Physiotherapists / physical therapists
Exercise physiologists
Sports therapists
Athletic trainers
Coaches and personal trainers
Chiropractors
Osteopaths
Massage therapists
How does the trial work?

Simply start your 7-day free trial, enjoy the premium content, and if you don't like what you see - you can cancel before your free 7 days has passed and you won't be charged.

Note: The free trial ends exactly 7 days from when you signed up. For example if you signed up at 9:30am on Monday (your local time) it will end at 9:30am the following Monday (your local time).