The Football Sports Injury Conference (Virtual Access)
This is Virtual Access for our Football Sports Injury Conference held in Melbourne 2022
*PLEASE NOTE: You can click on the settings "cog" icon for each video to adjust the viewing quality.
Course Instructors
Jullian Feller
Knee Orthopaedic Surgeon
Julian Feller is an internationally recognised Melbourne orthopaedic surgeon whose main area of interest is knee surgery. His expertise covers the whole range of knee conditions from sports injuries to knee replacement. His particular interests are anterior cruciate ligament injuries and patellar instability, as well as knee replacement and osteotomies. Julian has a long involvement in clinical research and is currently an Adjunct Professor in the Faculty of Health Sciences at La Trobe University. He has published extensively and written many book chapters. He is a regular speaker at international meetings and is on the editorial board or is a reviewer for the all the major sports orthopaedics journals.
Stuart Imer
Foot & Ankle Physiotherapist
Stuart is one of Australia's foremost physiotherapists in the treatment of Disorders of the Foot and Ankle. Stuart has a Bachelor of Physiotherapy and a Post Graduate Diploma in Musculoskeletal Physiotherapy, and a long working association with Foot and Ankle orthopaedic surgeons. He has worked in Foot and Ankle surgical clinics for 22 years, alongside some of Australia's leading orthopaedic surgeons. He has a wealth of experience in post-surgical rehabilitation of foot and ankle disorders and aims to be the recognized leading physiotherapist in Australia, for these treatments. Stuart has an ongoing commitment to developing new treatment philosophies and protocols, and to communicating this body of knowledge to associated professions. Stuart was the Team Physiotherapist to the Australian Cross Country Ski Team for 15 years and has a keen personal interest in all snow sports. These elite endurance athletes have a high tendency for overuse injuries of the lower limb.
Matt Whalan
PhD | Physiotherapist | Sports Scientist
Matt is a physiotherapy and sport scientist from Wollongong, NSW. He has been a partner at Figtree Physiotherapy since 2005 and has been involved in sports physiotherapy in many sports - including football, rugby league, triathlon and dance medicine.

Matt completed his PhD in injury prevention in football (2020) in addition to having a Honours degree in Exercise Science (2001) & Rehabilitation and Masters in Physiotherapy (2003). Most recently, Matt has taken on a role at Football Federation Australia (FFA) to design and implement the new national Player Availability Model and the FFA Perform+ program.
Matt's current roles:
1. FFA Player Availability & Perform+ Coordinator
2. Physiotherapist for Football Federation of Australia (FFA) National Teams Unit
3. Medical & Performance Coordinator - Wollongong Wolves FC
4. Head of Player Welfare - Football South Coast (Association)
5. Researcher at the University of Wollongong consulting with the School of Medicine
6. Physiotherapy and Performance Health consultant to Project M Triathlon training.
Enda King Phd
Head of Elite Performance and Development @Aspetar
Enda King MSc has over 10 years experience working as a Sports Physiotherapist with athletes and coaches across a spectrum of sports and disciplines. Currently he is Head of Performance Rehabilitation with Sports Surgery Clinic, Dublin, Ireland. Enda completed his BSc (Hons) Physiotherapy degree in Trinity College, Dublin in 2005 then moved to Perth, Australia to undertake the renowned MSc Manipulative Therapy in Curtain University in 2009.
Graduating with distinction Enda returned home and has focused his work in the Sports Surgery Clinic in Ireland around cutting edge methodology for hip and groin injury prevention and rehabilitation. Currently working on his PhD (3D Biomechanics after ACL Reconstruction) with University of Roehamption in London, Enda combines the use of 3D biomechanics and high-level residential rehabilitation to optimize performance and an efficient recovery after injury.
He has worked with athletes across a wide variety of disciplines including rugby, soccer, AFL, NFL, UFC, boxing, jockeys and GAA. His greatest areas of expertise lies within hip and groin related, as well as knee / ACL rehabilitation, and he is committed to performing innovative research to develop robust methods for injury prevention and rehabilitation in elite sport.
Enda has a number of peer-reviewed publications and regularly travels to speak at international conferences on groin injuries, ACL Return To Play and Return To Performance After Injury. Enda also authored the hip and groin chapter in Sports Injury Prevention and Rehabilitation.
He currently lives in Ireland with his wife Michelle, and children Eleanor, Ethan and Iarlaith, while travelling internationally to work with athletes and professional clubs in conjunction with the Sports Surgery Clinic.
ACADEMIC QUALIFICATIONS
MSc Manipulative Therapy, Curtin University, Perth, Australia
BSc Physiotherapy, Trinity College Dublin, Ireland
Certified Strength and Conditioning Specialist
National Strength and Conditioning Association Accredited Strength and Conditioning Coach
UKSCA Phd candidate at University of Roehampton (3D Biomechanics after ACL reconstruction)
Dr David Spurrier
Doctorate of Physiotherapy
David completed a Master of Physiotherapy at UniSA in both Sports & Musculoskeletal physiotherapy in 1995 & has continued to lecture & tutor in this internationally recognised course on clinical exercise prescription, tendon & bone injuries, clinical pathophysiology & sports physiotherapy. David has worked extensively with athletes at the Australian Institute of Sport (AIS) & the South Australian Sports Institute (SASI) & was a physiotherapist at the 1996 Melbourne Commonwealth Games & the past four Paralympic Games. David is currently a team physiotherapist to Australian Swimming. David has completed a Clinical Doctorate in Physiotherapy through La Trobe University & has a research interest on tendon, bone & children/adolescent injuries.
Tim McGrath
Sports & Exercise Physiotherapist (PhD)
Tim has extensive sports physiotherapy experience. He holds a PhD from the Research Institute of Sports & Exercise (UCRISE) at the University of Canberra on the topic of ACL rehabilitation of the knee. In addition to his undergraduate Physiotherapy degree and PhD, Tim has completed a post-graduate Master's Degree in Musculoskeletal and Sports Physiotherapy from Griffith University and Graduate Certificate in Data Science from UNE. Tim currently works in professional sport as well as directing a multidisciplinary rehab facility in Australia. He currently provides clinical consultancy to a number of sporting teams and organizations within Australia and the United States. He has lectured extensively both in Australia and overseas, and has authored publications in peer-reviewed journals. Tim also developed PITCH READY, an objective testing system to identify known risk factors for knee injuries in athlete rehabilitation.
Professional Appointments
Clinical Consultant – Most-recently to teams in the NBA, AFL/AFL-W, NRL, Super Rugby, MLR, A-League, NBL/WNBL competitions in Australia and the United States.
St. George-Illawarra Dragons NRL Team (2017-2019)
Port Adelaide FC AFL (2015-2017)
Australian Men's Rugby Sevens (2013-2014).
ACT Brumbies Super Rugby Team (2006-2011)
Sale Sharks Rugby Football Club (UK (2006)
Canberra Raiders NRL Team (2004-2006).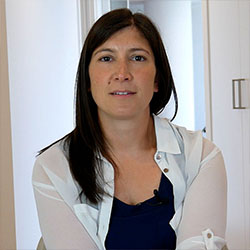 Laura Fazzari
St Kilda AFLW Head Physiotherapist
Laura graduated from LaTrobe University in 2008 and has since worked in a number of private practices and hospitals in Melbourne. She is in the process of completing her Masters of Sports Physiotherapy through LaTrobe University and has a keen interest in sports injuries. Laura enjoys treating hip, shoulder and knee pathology. She also has a special interest in Women's Health, in particular non-invasive re-training of the pelvic floor. Laura has completed individual training in the use of Real Time Ultrasound examination to assist with rehabilitation, including pre and post natal pregnancy patients.

Laura Lallenec
Sport and Exercise Medicine Physician
Sports and Exercise Medicine Physician at Olympic Park Sports Medicine Clinic and Melbourne Football Club with specific interests in the use of exercise to improve health and wellbeing, adolescent sports medicine and acute sporting injuries.

Greg Hoy
Shoulder Orthopaedic Surgeon
Greg Hoy is a Melbourne born and educated and completed his medical training at Monash University. After completing his surgical training he joined the Melbourne Orthopaedic training program, and completed this in 1991. He is dual qualified as a Fellow of the Royal Australian College of Surgeons and the Australian College of Sports Physicians. Greg has been at Melbourne Orthopaedic Group since 1993 whilst also a visiting surgeon at the Alfred Hospital from 1993-2002 He is now a Senior Lecturer in the Department of Surgery of Monash University and works as a Hand and Upper Limb Surgeon at Melbourne Orthopaedic Group His work encompasses hand and wrist surgery (including trauma), all forms of shoulder surgery and a particular interest in elbow surgery. He performs a significant amount of his surgery under arthroscopic control and has stayed at the forefront of technology with development in all aspects of upper limb surgery. He has extensive teaching commitments at all levels of medical and paramedical training. His practice has an emphasis on sporting injuries and he maintains close ties with many sporting teams and organisations, including: Australian Institute of Sport (AIS)Victorian Institute of Sport (VIS)Melbourne Storm (NRL) Rugby League Football ClubAustralian Basketball TeamAthletics AustraliaAustralian Football League (AFL) Teams in Victoria
Sarah Warby
Shoulder Physiotherapist/Research Coordinator
Sarah Warby is a shoulder physiotherapist with the Melbourne Shoulder Group. The Melbourne Shoulder Group specialises in the assessment and treatment of shoulder conditions and includes Lyn Watson, Simon Balster, Ross Lenssen , Kat Davis, Daniel Vernon and Tania Pizzari. Sarah has a keen interest in treating all types of shoulder injuries, but especially rehabilitation for shoulder instability.
Sarah's PhD investigated the effect of two different rehabilitation programs for patients with multidirectional instability of the shoulder (MDI). This research is a world first and found that a scapular specific and overhead rehabilitation program ( The Watson MDI Program) was significantly better than the standard rehabilitation for MDI in the literature. This research won the ASICS sports medal at the 2016 Sports Medicine Australia conference.
Sarah also tutors clinical skills and anatomy at La Trobe University, Bundoora.
Sarah plans to continue her clinical work and research work in the area of shoulder rehabilitation with the Melbourne Shoulder Group.
Affiliations:
Shoulder and Elbow Physiotherapists Australasia (SEPA)
Australian Physiotherapy Association (APA)
Sports Medicine Australia (SMA)
Tania Pizzari
Physiotherapist & Researcher (La Trobe University)
Tania graduated from La Trobe University with honours in 1997 and with a PhD in 2002. Tania lectures and conducts research in the Department of Physiotherapy at La Trobe University. She regularly conducts lectures and practical sessions for the Australian Physiotherapy Association on shoulder, knee and hamstring injuries and is a member of the Shoulder and Elbow Physiotherapists of Australasia. She is a regular speaker at National and International Sports Medicine conferences. Tania has an extensive research background in the hamstring, calf & quadriceps soft tissue injuries as well the shoulder and the hip.
Andrew Wallis
Sports and Manipulative physiotherapist
Andrew is a Sports and Manipulative physiotherapist who is currently employed as the head physiotherapist at St. Kilda Football Club. He has worked as part of the team at Lifecare Malvern Sports Medicine Centre since 2007. Over the last 15 years, Andrew has worked in both a clinical setting and in an elite sporting environment with Melbourne Victory, Adelaide Thunderbirds, SACA Redbacks, V8 Supercars, triathlon and athletics. Andrew is the keynote presenter for 'The Hip & Groin Clinic', which delivers courses for the Sporting hip & groin and muscle injury management.
Professor Craig Purdam
Ex Head Physical Therapy - AIS
Craig Purdam was the Deputy Director of Athlete Services for 3 years and the Head of Physical Therapies at the Australian Institute of Sport for 35 years. He has worked as a clinician for elite sport for over 40 years and has been a physiotherapist to five Olympic Games (1984-2000) and a longstanding physiotherapist to the Australian National Men's Basketball team over that period. He has worked with the Australia national track and field, rowing and swimming teams along with AFL football. Craig was awarded the Australian Sports medal in 2000. In 2009 he was appointed as adjunct Professor to the University of Canberra and La Trobe University in 2018. Qualifications:
Undergraduate (1975)
Postgraduate diploma in Sports (1992)
Master in Sports (2000)
Specialist Sports Physiotherapy following his Fellowship of the Australian College of Physiotherapists (2009)
Honorary Doctor of Science from La Trobe University (2018)
Craig's major clinical and research interests are in the fields of tendinopathy, chronic hamstring injury, calf injury and tissue loading, adaptation and healing mechanisms. He has co-authored around 60 scientific papers and book chapters in these fields.
Sue Mayes
Principal physiotherapist & medical team manager at The Australian Ballet
Dr. Sue Mayes studied fulltime ballet at The National Theatre and holds a Diploma of Dance at the Centre for Performing Arts, Adelaide. She completed a Bachelor of Applied Science (Physiotherapy) in 1990 and Graduate Diploma in Sports Physiotherapy in 1996 at La Trobe University. Sue has been the Principal Physiotherapist of The Australian Ballet since 1997 and is an Adjunct Research Fellow at La Trobe University. She has published papers from her PhD, titled: 'Hip joint health in professional ballet dancers', and co-authored ballet injury related publications. Sue has presented at conferences around the world and lectures regularly throughout Australia. Sue is also a consultant physiotherapist at North Melbourne Football Club.
Brooke Patteron
Physiotherapist (PhD) & Research Fellow La Trobe University
Brooke is a physiotherapist, graduating from La Trobe University in 2011. Brooke has worked in hospital, private practice and sports settings, and is currently completing her PhD at the La Trobe Sport and Exercise Medicine Research Centre. Brooke coordinated a pilot randomized controlled trial to determine the feasibility and effectiveness of a physiotherapy intervention for individuals at risk of poor outcomes post-ACLR. Brooke has been a high-level athlete in the Australian Football League (AFL) national womens competition, and has undergone an ACLR. Brooke is involved in current AFL projects, aimed at monitoring and reducing injuries in female Australian football players, and improving coach education. Brooke provides community level coaches with education and practical support to implement primary ACL prevention strategies
Jill Cook
Professor, Sports Physiotherapist, Expert Tendon Researcher & Clinician
Jill Cook is a professor in musculoskeletal health in the La Trobe Sport and Exercise Medicine Research Centre at La Trobe University in Melbourne Australia. Jill's research areas include sports medicine and tendon injury. After completing her PhD in 2000, she has investigated tendon pathology, treatment options and risk factors for tendon injury. Jill currently supplements her research by conducting a specialist tendon practice and by lecturing and presenting workshops both in Australia and overseas.
Lachlan Penfold
Director of Performance- Melbourne Storm
Head of high performance at the Elite organisation of the Melbourne Storm. Past history involves Head of Physical Performance & Sports medicine at Golden State Warriors.High Performance Consultant- Optimus Sports ConditioningHead of Performance Sydney Roosters Rugby LeagueHead of Physical Performance Brisbane Lions (AFL)